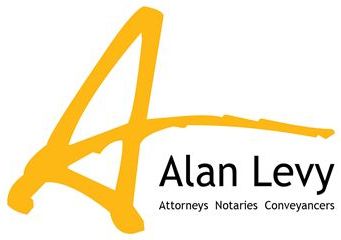 Alan Levy Attorneys Notaries and Conveyancers
Email address:
This email address is being protected from spambots. You need JavaScript enabled to view it.
Areas Of Practice:
Collections, Conveyancing, Evictions, Family Law, Litigation (Civil), Litigation (High Court), Litigation (Magistrates Court), Property Law
Address:
Unit 1 Block A, Upper Grayston Office Park, 150 Linden Street (Cnr Ann Crescent), Strathavon, Sandton
Region:
Gauteng / Johannesburg
Postal Address:
P O Box 28840, Sandringham, 2131
Description:
Specialists in Property Law, Conveyancing, Property Transfers, Registration/Cancellation of Bonds, Sectional Title Law, Arrear Levy Collections, Landlord/Tenant Law, Evictions, Eviction Processes, Rental Collections, Consumer Law, Family Law and Divorce.
We comprise a team of distinct minded attorneys working in unison to offer creative and specialised solutions. We have an absolute commitment to quality client services and continuity.
At Alan Levy Attorneys, Notaries & Conveyancers, our personal approach is unique.
Attorneys
Photos